Marketing automation tools personalize the messages that your customers and prospects receive, based on the interest they show with their online behavior. Marketing automation enables your company to: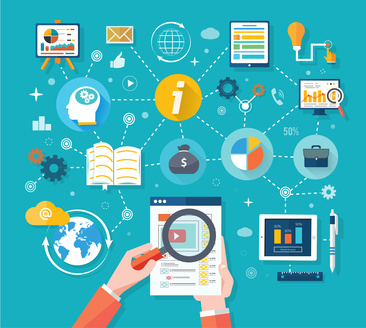 Reach the right audience with the right message at the right time with persona-based workflows.
Expand the reach of your content with Online Advertising and Search Engine Optimization.
Create Calls to Action that deliver your most effective value propositions where they are most relevant.
Score campaigns and content, then optimize for outcomes.
Automate email responses to online interactions.
Marketing automation nurtures your relationships with customers and prospects. By creating a reliable inbound marketing system, you develop creative ways to differentiate your products and services that attracts prospects.Your creative content "lives" on your website, contributing to search position, and providing value-added offers that produces new business leads and re-engages existing customers.
Marketing automation makes varying your content and expanding the reach of that content routine, Variations on your content become the basis of your brand's social media presence, as your marketing team participates in conversations on the themes and topics that are most relevant to your constituent communities. Search-based and social media advertising extends the reach of content beyond those who already have a relationship with the brand. Landing pages and high-quality content support lead generation efforts.
Website content blocks, advertising exposure and email follow-up all become dynamic, contributing to faster sales cycles and lower cost of customer acquisition.
Optimizing your marketing automation tools, starting with lead generation campaigns and automated email follow-up, requires an analytic eye. Metrist Partners is there with you every step of the way, helping your organization master new marketing technology.