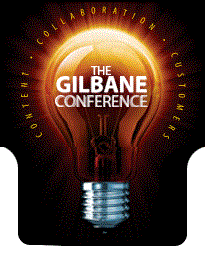 At the Gilbane Conference on enterprise web content management in Boston. While some companies are skeptical of the value of social software, nobody doubts the importance of the mobile channel. But businesses do have different mobile needs and degrees of urgency, and many are reluctant to dive in head first because of costs, skills, and uncertainty over the timing of the return on investment. This session will provide pointers on getting started and measuring results.

Avery Cohen joins Moderator Moderator: Scott Liewehr, President & Principal Analyst, Digital Clarity Group and Ian Truscott VP Product Marketing, SDL Content Management Technologies Division for .
Avery will discuss Mobile Analytics – How to Measure Your APP ROI and Ian will focus on Taming the Mobile Customer Experience.
Date/Time
Date(s) - 29/11/2012
8:30 am - 9:30 am
Location
Gilbane Conference, Boston
Category(ies) No Categories