When someone searches online for products, services, or organizations, search engines use location data in their effort to provide the most relevant search results. A local listings service gives you control over your listings on search so you can make sure that all of the information is correct and up-to-date.
When You Need a Local Listings Service
Local listings services are especially important if your business has changed locations or phone numbers anytime in the past five years. Old listings can persist in one place or another online for many years. Also persistent are old descriptions of products and services. And for professionals who may have moved firms or locations, it's important to ensure that the correct contact information shows when people search on that person's name.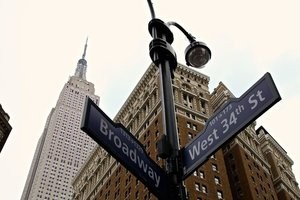 Not only do local listing services push out correct information, they find questionable listings – old names, addresses and phone numbers – and give you the tools to manage that information so that old, outdated listings are eliminated.
Individual listings are a key part of local search optimization. These mention a business or an organization on a third party website such as a local directory, event site or review site. Good mentions contain not only business' name, address and phone number, but also description of services/products company provides/sells, working hours and other important information. Having multiple local listings helps to improve a company's ranking in local search results . Having correct and up-to-date descriptions can mean the difference of someone calling you or visiting your location.
Metrist Chooses Moz Local
Manually managing individual listings on all of the websites, directories and data aggregators would takes hours of work and can cost hundreds of dollars a year. At Metrist Partners, we have selected Moz Local as our preferred local listing management service. Moz Local helps us to maintain our clients' business listing on all the major search engines: Infogroup, Acxiom, Localeze, and Factual. We selected Moz Local over other competitors because it offers a robust service at a very reasonable cost – currently under $100 per year – where some competitors charge several hundred dollars for the same or fewer services.
We recommend creating a listing account for each location of a business and for each of the key employees of a professional services organization.
We note one potential drawback to the Moz Local service to consider. Their contract indicates that cancellation of Moz Local may result in reverting listings to their status prior to engaging Moz Local. In some cases listings may lose enhanced content like website URL, secondary category information, logos and other images. Complete terms of service with Moz can be found here. Read answers to FAQs here.
Setting Up Moz Local
The Moz Local listing management service requires a verified Google My Business page or Facebook Business page for each location to confirm ownership. Once ownership is verified, Moz Local will recognize the business data as valid and import the data. Metrist Partners then works within Moz Local to create a listing profile that will manage the online presence across data aggregators, search engines and directory services.
Over the course of the next few weeks, Moz Local will find and report to you any potentially conflicting, out-of-date or incorrect listings. This needs to be monitored and corrective action taken as these issues arise.
We recommend that you update the descriptions on your local listings on your Google My Business and Facebook Business pages on a seasonal basis, as well as updating photos and postings on a regular basis. This keeps your listings fresh, enhancing the value for search engines to rank you higher in local search.
Does Local SEO Really Matter? Measuring the Results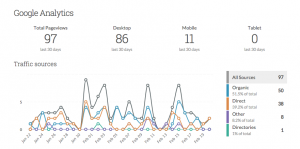 The results of having a local listings service can be seen in increased traffic from online directories and in improved search position, especially on Google or Bing maps. You can see this data in your Google Analytics and Webmaster Tools dashboards.
If you are so inclined, Moz Local also offers to collect traffic data associated with local listings, by linking to your Google Analytics account. This additional reporting demonstrates how local listings impact websites' traffic and may identify gaps or problems that need to be fixed. Note that this incurs an additional annual fee.
To enable this function, Google Analytics (or Google My Business) must be connected to your Search Insights Performance tab. Step-by-step instruction how to do it can be found here.
Do you need help?
Contact Metrist if you need help with management of your local listings! Call us today to schedule a consultation.