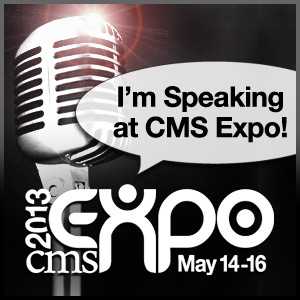 Metrist Partners' Avery Cohen will be speaking at the 2013 CMS Expo.
Explore successful "real world" digital content strategies, and how they put them into practice, deploying the right CMS to deliver results! Come get answers from people who know, delivered without consultantspeak, in language that results-oriented businesspeople can take to the bank!
Harness the power of content and fill your sails! Come see how successful businesses, non-profits and government units are deploying perfectly tuned systems, strategies and solutions to stay on-course.
CMS Expo Is Perfect For:
Businesses & Start-ups
Digital Consulting Agencies
Publishers & Content Providers
Colleges & Universities
Public School Systems
Non-Profit Organizations

Churches & Faith-Based Org's
Hospitals & Healthcare
Municipalities & Counties
State & Federal Government
Libraries & Park Districts
Law Firms (but no ties allowed)
Date/Time
Date(s) - 14/05/2013 - 16/05/2013
12:00 am
Location
Hilton Orrington Hotel, Evanston IL
Category(ies)