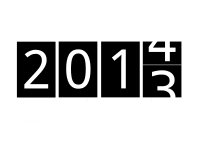 Your website and its position in search engines is central to the success of your online marketing. For the past three years, people have declared that "SEO is dead." But is it? "Secure" search hides information and Google's recent Hummingbird update continues to change how marketers approach search and content.
Avery Cohen of Metrist Partners will be the featured speaker at the Joomla Chicago meeting on December 11, 2013. Avery will discuss the impact of these ongoing changes on your SEO and content marketing strategies. How and where you publish your content becomes more important. Avery identifies SEO survival skills for the coming year. Also come armed with your SEO questions, we've reserved time for Q&A after the presentation.
When: Wednesday, December 11th, 2013
Time: 11:00 am – 2:00 pm
Location: Durty Nellie's Pub in Palatine
Price: It's Free, as in "free gas"
11:00: Kickstart: Joomla Question & Answer
Led by Richard Dale & Kendall Cabe Times Two Technology.com
11:45: Lunch & Networking
12:15: Showcase: TBA
12:30: SEO Survival Skills for 2014
Led by Avery Cohen Metrist Partners
1:15:   Q&A / Networking
December also marks the ending of the current Joomla Kickstart cycle. Kendall Cabe and Richard Dale will be on hand to field all of your Joomla CMS questions. Need extension recommendations, how do you do this, I'm having trouble with… These are all questions our Joomla pros will be on hand to answer. We hope to see you this month! Register now to save your seat.
Questions? Email us.
Registration is required to attend.
Thank you to our sponsor Aluent Group for covering lunch.
Date/Time
Date(s) - 11/12/2013
11:00 am - 2:00 pm
Location
Durty Nellie's Pub in Palatine
Category(ies)