Guest post by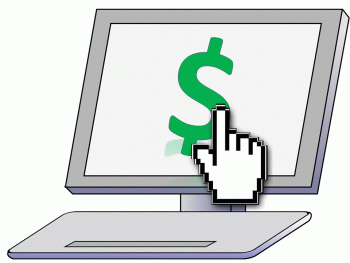 Abbe Miller – NetSphere Strategies
The New Year is here! And with it, even more conveniences will be afforded to the average shopper. For many, 2014 will usher in luxuries like buy anywhere/return anywhere and the option of same-day deliveries. Assuredly, the ease of making retail transactions will be taken to the next level.
Over the course of 2013, the team at NetSphere Strategies spoke with a variety of professionals in B2B procurement, who indicated that they unfortunately aren't as hopeful for what's to come in 2014. Unlike today's consumers who discover new eCommerce features on a daily basis, too many of their purchasing partners still have to pick up the phone and cross their fingers that their sales rep is available to put in an order.
The question then is: In a world of so many new technologies, why are the manufacturing and distribution industries behind the times when it comes to eCommerce? As it turns out, the reasons are many. From complex sales channels to multiple product lines, B2B business owners are often faced with challenges that retailers aren't often burdened with.
Those issues, unique to B2B businesses, start with:
1. The need for customer-specific pricing. Trusted channel partners and long-time customers don't just materialize out of thin air. Those relationships must be cultivated over time. The fastest way to damage those relationships? Treat every single customer and client the same on your online store where first-time buyers are no different than your purchasing partners. The alternative? Introduce contract and pricing logic to automatically manage those B2B relationships based on predefined rules and contract terms.
2. Customers with incredibly tight delivery schedules. Sure, typical consumers want their items to arrive with lightning speed, but often times, those deliveries aren't business critical. And often they only contain one or two items as opposed to a bulk order. By using logistics tools like IBM's Sterling Transportation Management System, the fulfillment process is streamlined, allowing manufacturers and distributors to quickly turn-around orders.
But what if you already have a supply chain management tool? Most eCommerce development firms can – at the very least – handle the integration. Or, they can make recommendations for a new, scalable logistics tool that can carry a company into the future as easily as it can carry goods from point A to point B.
3. Promote multiple product lines or brands under one parent company. By creating a unique microsite for each brand or product line, a manufacturer or distributor can maximize the return on the overhead costs associated with an eCommerce site. Essentially, a microsite is just a small part of a bigger system, and because most enterprise-level eCommerce platforms, and many priced for the mid-market, can accommodate various smaller subset sites, business owners can manage as many sites as they need.
4. Branch into B2C while avoiding multi-channel sales conflicts. Selling on eCommerce marketplaces is a great way to reach a broad consumer base. However, some channel partners might be disappointed – even angered – to see the Amazons of the world swooping in and taking away their customers. And rightfully so. Therefore, it's often recommended to only market products that aren't already flying off your shelves thanks to the work of sales partners. By giving sales partners first dibs at your top performers, they'll stay happy, and some of your other lesser-known products can find success online.
5. Too many products with only slight variations. This hurdle can be solved with a robust site search function. Parametric search allows site visitors to search for an item based on specific parameters or particular attributes – as granular as item dimensions or material composition. When a B2B business owner can bring value to a commodity item, such as a nut or a bolt, they've done their job and then some.
6. The need to custom-configure products. Although some B2Bers might not realize it, sophisticated eCommerce technology exists that allows clients to not only configure but also view custom products in real-time. This technology represents one realm where manufacturers can learn from the retail industry. Back in 2005, Converse shoes started allowing shoppers to design their own sneakers, and recently, Dodge released its Dart configurator where car shoppers can personally tailor the vehicle of their dreams.
7. The need to manage the customer relationship. Most B2B relationships are the responsibility of a sales team. Often, this includes coordination between inside sales and outside sales or independent representatives. Website content and eCommerce can be integrated with CRM solutions, including Salesforce.com, to inform the sales team of customer interest and to give credit for self-service purchases.
Additional issues, which plague B2B and B2C businesses alike, include a lack of marketing and eCommerce development skills. No matter the business or the industry, however, there's no mandate to tackle everything in-house. Many of the most successful online stores got to where they are today by working with outside contractors to implement cutting-edge technologies and marketing campaigns.
To overcome the challenges often faced by B2B businesses, click on the link below to schedule a consultation call with a team of eCommerce experts.
About the author: Abbe Miller is the marketing manager at NetSphere Strategies, a boutique eCommerce firm located just outside of Chicago. NetSphere Strategies is committed to helping both B2C and B2B businesses improve their online properties by implementing and maintaining cutting-edge eCommerce technologies.